????
By Julia Lauren Pepper on Sunday, May 6 2012, 15:12 - picture - Permalink
i am writing this because i felt like it, except now i don't know what the heck i should write about!! thus is very frustrating for a cat. ummmmm........ oh! yesterday the family was watching a movie called "the cat returns". at one time i heard a lot of mewing, and it looked like there were cats on the screen.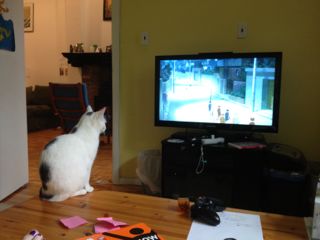 until i have something to write about, ta ta mon ya!
kk (kathy kat)
:) :D